There are so many details to tend to when purchasing a residence. A home inspection does not have to be an additional time consuming step.
I make it easy for you from the beginning. Once you contact me I will forward my inspection contract for your review and approval. I can arrange access to the property at a convenient time with the realtors involved.
The average inspection takes approx. 3 hours and I welcome your participation. Most clients prefer a detailed walk-through at the end of the inspection. This gives me the opportunity to thoroughly access the residence and document any issues or conditions that warrant attention.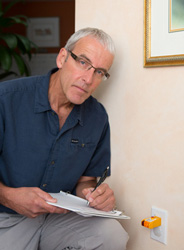 The walk-through can be as detailed as you choose. I take as much time as required to ensure you have a clear understanding of the overall condition of the residence as well as deficiencies or maintenance items. This all takes place in a relaxed friendly manner. I have the experience to communicate technical issues simply and clearly. In terms you can understand. I invite your input and questions.
A detailed written report complete with illustrating photos and detailed explanations where appropriate is provided. This can be e-mailed to you and/or a printed copy supplied.
The report shows a categorized summary first so you get an overview before you read the details.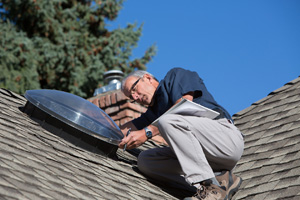 For out of town clients I can call you when the inspection is complete to give you a verbal summary and answer your questions.
IT DOESN'T END THERE. – I am available to answer your questions or provide information after you review the report and after you take possession of your new residence. Call or e-mail me any time.
Brian Boechler
clearviewinspections@live.ca
250 317 2144